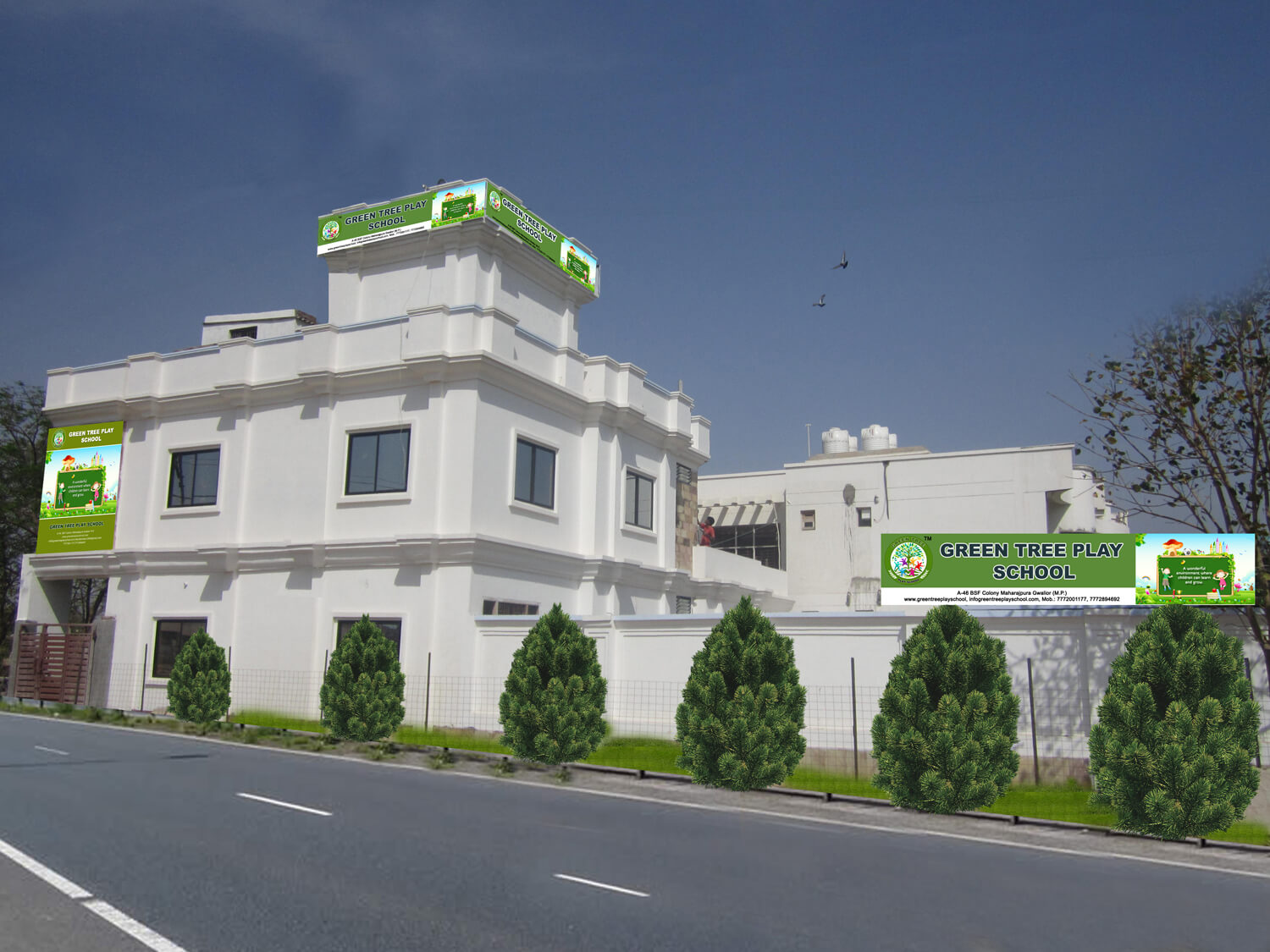 About GreenTree Play School
Green Tree Play School is one of the best play group school in Gwalior situated in lush green and easy accessible campus in BSF Colony, DD Nagar Maharajpura. A futuristic and dedicated approach to deliver preschool education was born out of the passion for children by a proud BSF veteran Commandant Mr Yadhunath Singh a President's Medallist and Mrs. Rashmi Singh, Principal of Green Tree play school.
School Management of Green Tree Play school believes in top class education for every child from their early foundation days. Having multi disciplinary curriculum and wide spectrum of play group activities in our school helps our students to enhance cognitive ability, discipline, knowledge, quick learning ability, build social skills in the preschool days. We focus on every student and track their progress at every regular interval of time. Our pedagogy structure is built in such a way to make the equilibrium in learning and fun which helps our student to attend classes with interest and concentrated mind. Green Tree Play School, Gwalior is dedicated towards the 360 degree development of every student through focus on both academics and co-curricular activities. The teaching techniques are modern, the lesson plans are engaging and the school infrastructure is state of the art. We provide joyful and child-centric education which extends beyond academic excellence. We aim to nurture happy and confident children by providing child-centric learning. We help inculcate a spirit of lifelong learning, for our children to become effective change-agents. Based on recent survey by our student parents in 2019, 95% of the parents are satisfied and consider our school as a best play group school in Gwalior. Read more
Our philosophy of education has always been meeting the needs of the individual child. Children acquire skills and knowledge easily if we can make the surrounding stimulating and purposeful. In the 21st century, the Digital Revolution affects us all. Quite simply, it is changing everything: a brilliant barrage of information, entertainment, companionship and education is speedily available. In such a surrounding when work and effort is valued, the child's self-esteem is heightened, and from this results self-motivation. We try to understand and work with each child, and we firmly believe that it is our responsibility to enable the child in our care to develop as a whole.
'Rise and Shine' is our motto. All the members of the staff work relentlessly to inculcate positive attitude in the students. Positive attitude is an asset in one's personality as the attitude gives altitude.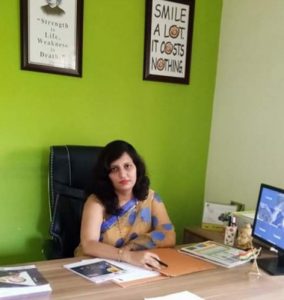 unique learning environment
Teaching profession is one of the respective profession in India wherein teachers can shape the kids to a brighter mind who are ready to shine in their formative years. At Green Tree Play School, we believe teachers are the cornerstone of our play group education system.
the wonderful team of childhood education.
day we work to empower your child.
Play School aims to encourage a child to wonder, to think, to feel and to imagine. The program shows two warm, caring people taking the time to be with one child. They address the child directly and personally. Into this relationship are woven the stories, songs and activities that form the fabric of Australian children's culture. Play School is successful because it satisfies our basic human need to interact with other people and to be valued by them.
Play School aims to extend the child's interest and it encourages participation. Each program contains a story, some songs (both traditional and new) and a variety of play ideas with things to make and do.